ORCHIDEE SOIL BULK DENSITY AND PH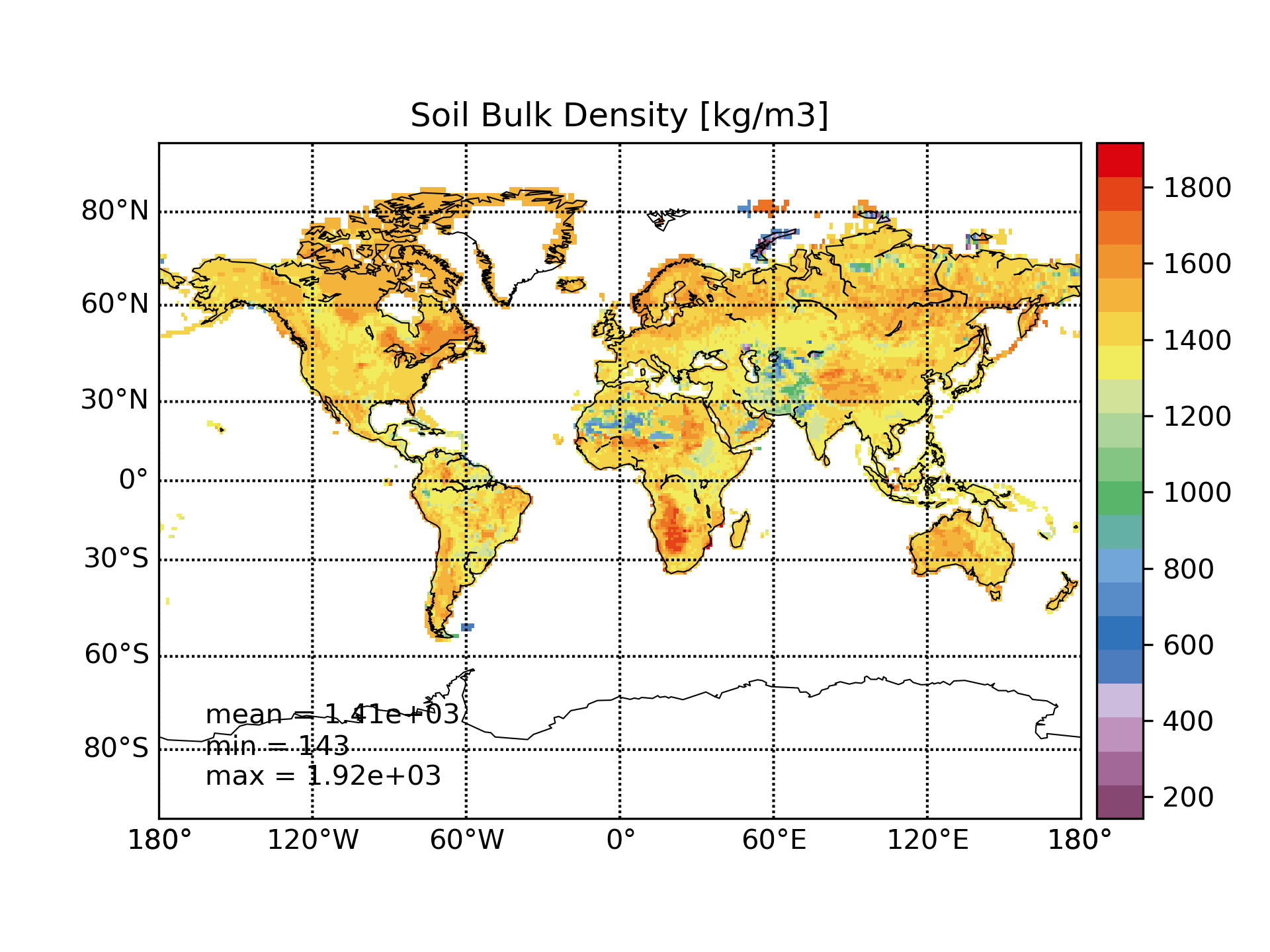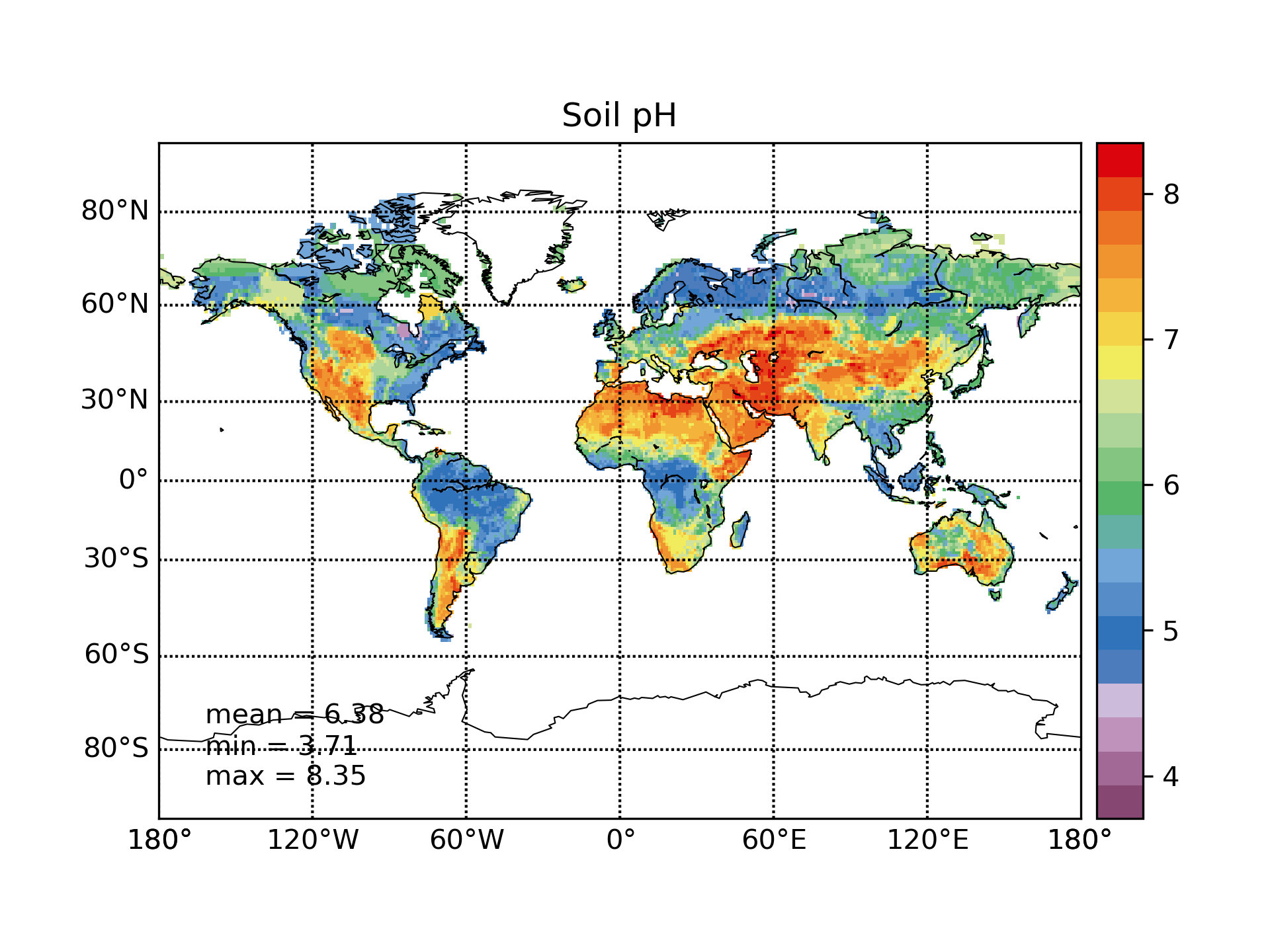 ORCHIDEE SOIL PROPERTIES
Two different soil texture maps can be used in ORCHIDEE: the USDA map derived from Reynolds et al., 2000 and the ZOBLER map derived from Zobler, 1986 and 1987. Differences have been highlighted in various regions of the world (see report of C. Ottlé : soilmaps.pdf) that can impact significantly the soil thermo-hydric properties. Differences in terms of soil water porosity, field capacity and wilting point are show below.
References :
Reynolds, C. A., T. J. Jackson, and W. J. Rawls (2000), Estimating soil water-holding capacities by linking the Food and Agriculture Organization Soil map of the world with global pedon databases and continuous pedotransfer functions, Water Resour. Res., 36(12), 3653–3662, doi:10.1029/2000WR900130.
Zobler, L., 1986. A world soil file for global climate modeling. NASA Tech. Memo. 87802, NASA, 33pp.
Zobler, Leonard, 1987. A world soil hydrology file for global climate modeling: International Geographic Information Systems Symposium: The Research Agenda, November 15-18, 1987, Arlington, Virginia, Proceedings. 1:229-244.
Simulations :
USDA (0.5°) : /ccc/store/cont003/gencmip6/p529bast/IGCM_OUT/OL2/PROD/ref3977/ESA3.cruncep.vegconst
ZOBLER (0.5°) : /ccc/store/cont003/dsm/p529bast/IGCM_OUT/OL2/PROD/orc3615/ALBEDO
| | | |
| --- | --- | --- |
| USDA | ZOBLER | USDA minus ZOBLER |
| | | |
| | | |
| | | |
| | | |
| | | |
| | | |
| | | |
| | | |
Last modified: 06/12/2022 13:31:11
---